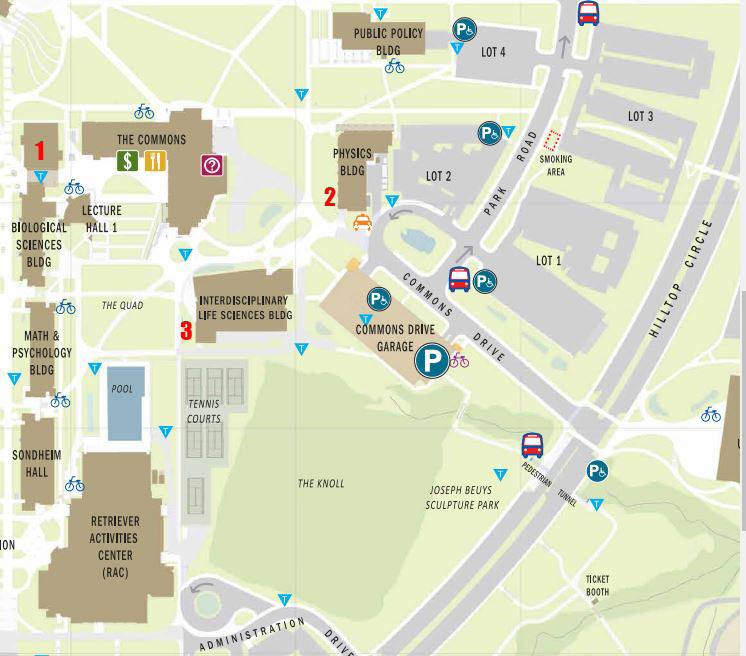 The Keith R. Porter Imaging Facility is housed within 3 locations on the UMBC campus:
1. Schwartz Hall, basement room 079  Note: you must enter from Schwartz Hall indicated on the map with the red number "1" . If you go down to the basement on the south side labeled "Biological Sciences BLDG", you won't be able to get to the facility because the two buildings do not connect on the basement level. 
3. Interdisciplinary Life Sciences building, room 324
For more information on the instruments at each location, please click on the building links above. To schedule an appointment for training or services, please contact the director, Tagide deCarvalho. The closest parking for all of the locations is in the Commons Drive Garage, where there are visitor parking spaces. Visit Campus Maps for complete maps of the campus and parking venues.